---
Diaz Ayala Music Collection is one world's best Cuban music collection
The collection has items that span the history of popular Cuban and other Latin Music.
---
‌‌

At Green Library

FIU's Green Library hosts the world's best Cuban music collection. The entire collection has approximately 150,000 items that span the history of popular Cuban and other Latin Music valued at over one million dollars.
‌‌

The Collection Features

45,000 LPS; 15,000 78 rpms; 4,500 cassettes containing radio interviews with composers, radio programs, music, and other materials; 5,000 pieces of sheet music; 3,000 books; and thousands of CDs, photographs, videocassettes and paper files.
‌

Who's behind?

This collection is a donation by Cristobal Diaz Ayala, author of the definitive book on Cuban music and producer of recent CD boxed set 100 Cuban Songs of the Millennium. Among the collection's rarest items are recordings made in pre-revolutionary Cuba.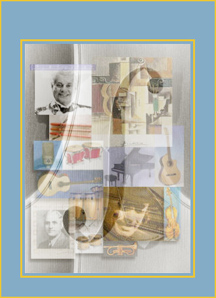 The purpose of this project is to showcase and promote the Diaz Ayala Cuban and Latin American Popular Music Collection. We hope to achieve this by bringing together the many different, but related, elements in the collection into an attractive and valuable web presence. It includes not only digitized music recordings but, as added value, they are presented within a historical and cultural context. In addition, it will include biographical data on the performer, image galleries, access to their complete discography, and an up-to-date listing of recordings from the collection database. All the elements under consideration already exist within the Collection but in separate compartments, some online and some to be digitized.
The project also will be a step towards the preservation of these fragile materials which are not available readily and which represent the history and culture of Cuba from the beginning of the 20th century, when recorded sound became a possibility. It also meets our responsibility to the Collection by maintaining and implementing new and evolving technologies. It provides, for each performer, four digitized recordings as a sample of their art; biographical data taken from Diaz-Ayala book, "Cuba Canta y Baila"; a complete discography, taken from the same book; and a direct link via a preformatted search to the recordings database.
We welcome and encourage additional information or suggestions to improve the site. We also welcome donations of recordings or other related material.